Introduction
A new chapter of modern urban living unfolds in the serene embrace of La Paz, the capital of Baja California Sur, Mexico. Berkshire Hathaway HomeServices Baja Real Estate is thrilled to unveil Sancta Residences, an exclusive development that promises an unparalleled lifestyle. This oasis of elegance is set against the backdrop of La Paz's enchanting seascape, offering a retreat that is both secluded and connected to the city's vibrant pulse. To us, Sancta Residences in La Paz is not just a home; it's a sanctuary where the azure waters whisper tales of tranquility, and the golden sands are your doorstep to paradise.
Discovering Sancta Residences in La Paz
The Vision Behind Sancta Residences
The inception of Sancta Residences was born from a vision to create a living space that transcends the ordinary. Here, La Paz's unspoiled beauty blends seamlessly with the epitome of urban living redefined. Each residence is crafted to become a seamless extension of the natural grandeur that surrounds it. We are excited to see that the developers and architects have woven a tapestry of design and comfort that beckons those who seek the exceptional. Sancta Residences is more than a home—it's a testament to the art of upscale living, where every detail has been carefully planned.
Location and Accessibility
Sancta Residences graces the shores of La Paz, a gem tucked away on the southeastern coast of Baja California Sur. The development is strategically positioned to offer both seclusion and accessibility. Residents will find themselves only a short drive from the La Paz International Airport, connecting them to major cities across the globe. The blend of accessibility and exclusivity makes Sancta Residences a coveted address that offers an escape without isolation.
The Exclusive Lifestyle at Sancta Residences in La Paz
Architectural Excellence and Eco-Friendly Design
At Sancta Residences, the elegant dance between modern living and natural inspiration is portrayed in the architecture of the development. La Paz's coastal environment is encapsulated in this design. It features warm hues from the desert and ochre greens from the local flora. This color scheme complements the elegant yet practical architectural design that upholds each condo's unit's privacy while fostering a sense of community.
SANCTA is the result of tradition blending with innovation and coziness embracing understated beauty. The architecture is a homage to the environment. Each curve and contour designed to minimize the ecological footprint while maximizing the breathtaking vistas.
Amenities and Services
The amenities at Sancta Residences are curated to cater to every desire. Residents can indulge in a 360-degree panorama view pool of La Paz Bay from the rooftop oasis, as well as a jacuzzi. At Sancta you can enjoy the fire pit on the terrace with stunning bay views. Chill in the beautifully landscaped gardens or unwind in the exclusive relaxation lounge, designed for your total comfort.
The Residences at Sancta in La Paz
Types of Residences Available
Sancta Residences presents a diverse portfolio of floor plans designed to cater to various tastes and preferences. The residences range in size and layout, providing an array of choices from cozy one-bedrooms to spacious two-bedroom condos, each boasting generous square footage and open-plan living spaces. The expansive terraces and floor-to-ceiling windows ensure that the majesty of La Paz is your constant backdrop.
Interior Design and Features
The interiors of Sancta Residences reflect a palette of sophistication and tranquility. The design team has meticulously selected finishes that speak to luxury yet offer warmth and comfort. High-end features are standard, including gourmet kitchens with top-tier appliances, and spa-like bathrooms. The attention to detail is evident in every corner, creating a living space that is beautiful but also functional and forward-thinking.
Sancta Residences: A Premier Investment Opportunity
Real Estate Market in La Paz
La Paz's real estate market is experiencing a renaissance, making it a suitable time for investment in this idyllic location. The city is seeing a surge in demand for high-end residential properties, driven by its growing reputation as a sanctuary for modern urban living. With its unique offering and prime location, Sancta Residences stands out as a premier investment. The market trends indicate a steady climb in property values. With the limited availability of such exclusive developments, Sancta Residences is poised to be at the forefront of this upward trajectory.
Potential for Appreciation
Investing in Sancta Residences is not just about acquiring a piece of paradise; it's about making a strategic financial decision. The potential for appreciation in value is significant, with early investors expected to see a considerable return on their investment. The development's commitment to quality, elegance, and sustainability is a formula for enduring value. Prospective buyers are encouraged to consider the long-term prospects, with market analysts forecasting robust growth in the area of La Paz.
Embracing the La Paz Lifestyle
Local Attractions and Activities
Life at Sancta Residences offers more than just a home; it's an invitation to embrace the vibrant lifestyle of La Paz. The city is a treasure trove of experiences, from the serene beaches that line the coast to the bustling streets filled with local artisans. Residents can enjoy many activities, including world-class fishing, snorkeling in the crystal-clear waters, or exploring the city's historic architecture. The local cuisine is a delight, with fresh seafood and traditional Mexican dishes tantalizing the palate.
Community and Culture
Sancta Residences is not just a place to live; it's a community that thrives on the rich culture of La Paz. The development is designed to foster a sense of belonging, with communal spaces encouraging interaction and events celebrating local traditions. Residents can immerse themselves in the city's cultural fabric, participating in local festivals, art exhibitions, and community projects. It's a lifestyle that combines the privacy of luxury living with the warmth of a close-knit community.
The Buying Process at Sancta Residences La Paz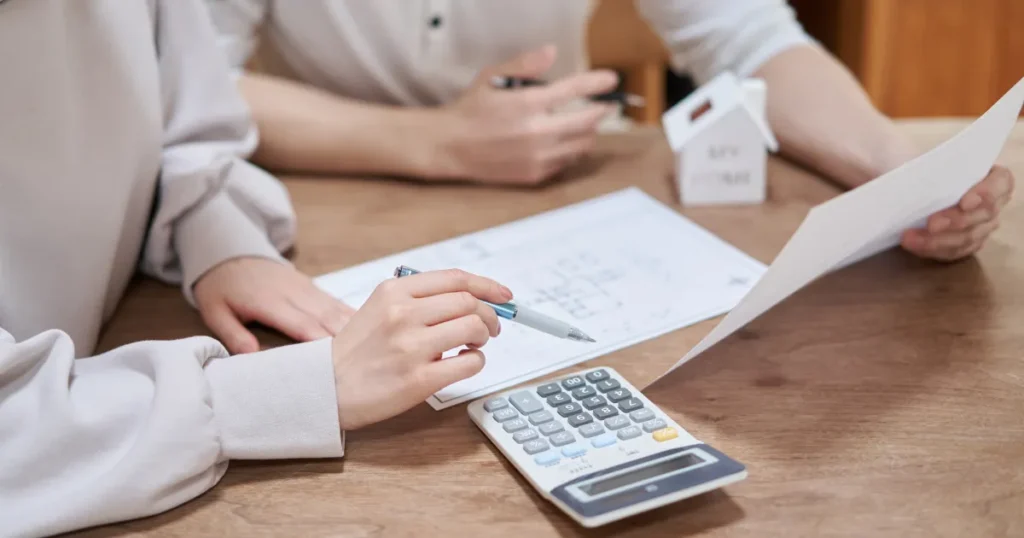 Steps to Ownership at Sancta Residences
The journey to ownership at Sancta Residences is a seamless experience guided by the expertise of Berkshire Hathaway HomeServices Baja Real Estate. The process begins with a personal consultation to understand your needs, followed by a selection of residences that match your criteria. The team assists with every aspect of the purchase, from navigating the legalities to securing title.
Berkshire Hathaway HomeServices Baja Real Estate's Role
At Berkshire Hathaway HomeServices Baja Real Estate we are more than just a broker; we are committed in finding your dream home. Our role extends beyond the sale, offering comprehensive after-sales support and property management services. With a reputation for excellence and a deep understanding of the La Paz real estate market, we ensure that every client's experience is as exceptional as the residences.
Why Choose Sancta Residences?
Comparing Sancta Residences with Other Developments
When measured against other regional developments, Sancta Residences stands in a league of its own. The development distinguishes itself through its unparalleled location, superior design, and an unwavering commitment to quality. While other properties may offer elegance, Sancta Residences delivers a holistic environment that is rare to find – one that encompasses the best of urban living and the magic of the Baja.
Conclusion
Sancta Residences is more than an address; it's a statement of modern urban living and a testament to the allure of La Paz. As Berkshire Hathaway HomeServices Baja Real Estate proudly presents this exclusive development, we invite you to to explore the allure of the La Paz lifestyle. Whether as a home or an investment, Sancta Residences is a beacon of opportunity, waiting to welcome you to a life of unparalleled splendor.
Don't Miss Out on This Amazing Opportunity in the Heart of La Paz
Are you ready to elevate your lifestyle and invest in a sanctuary that promises a residence and a redefinition of urban living? Sancta Residences beckons you to discover the epitome of elegance and investment potential in the heart of La Paz. With limited residences available, the opportunity to claim your piece of paradise is a privilege reserved for the few. We welcome you to visit the official Sancta website for more information.
Take the first step towards your dream home and a wise investment. Contact us today to learn more about Sancta Residences, schedule a private viewing, and explore the possibilities that await in this exclusive development. Embrace the future of modern urban living in La Paz, where your new home is a sanctuary of peace and prosperity.
Don't let this unparalleled opportunity pass you by. Reach out now to learn more about Sancta Residences, where life is not just lived—it's cherished.